Fishing Report For March 2017
Hi Angler,
The weather in March was considerably better than February. We were able to run the majority of the charters and canceled only one charter because of some nasty weather that rolled in.
The fishing overall improved as well with a good number of our anglers catching an assortment of quality rockfish, lingcod, sculpin, Boccaccio and a nice Yellowtail. A few of the anglers caught easy limits of rockfish which made for a great day out on the water.
The rockfish caught were overall on the larger side, which made for great table fare for many of the anglers that caught them.
We ran our first offshore trip of the year with success. Catching a hand full of smaller grade yellowtail and bonita.
Thanks again to everyone for choosing Coletta Sport Fishing for your fishing adventure.
Captian ChrisTight lines,
20 lb Yellowtail!
Great Family Memories!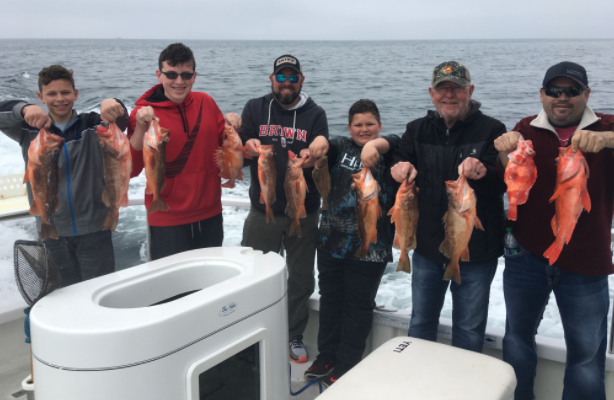 Quality Yellowtail Fishing!